Protestors object to Lambeth council's 'event without consent' on Clapham Common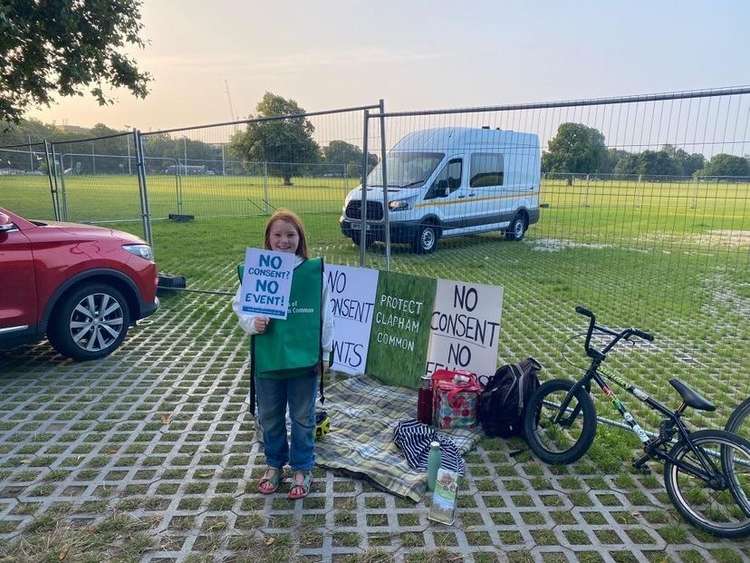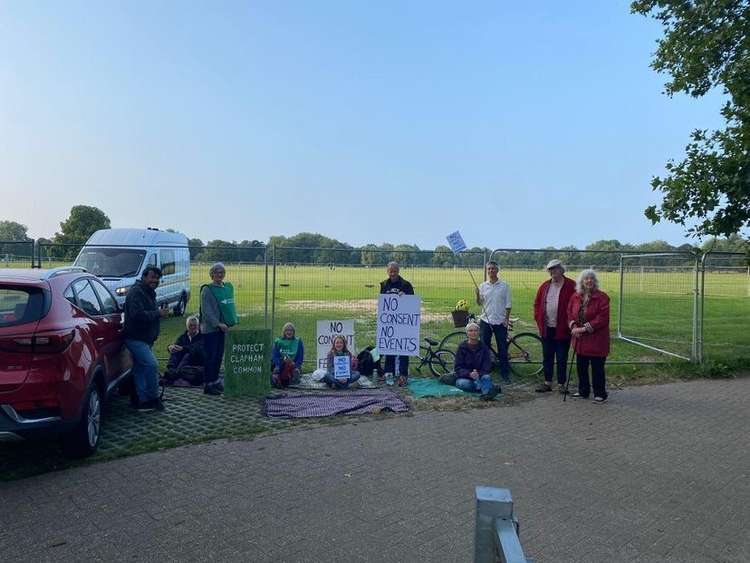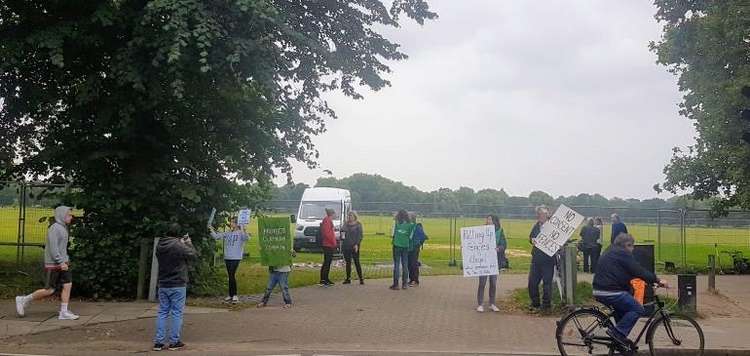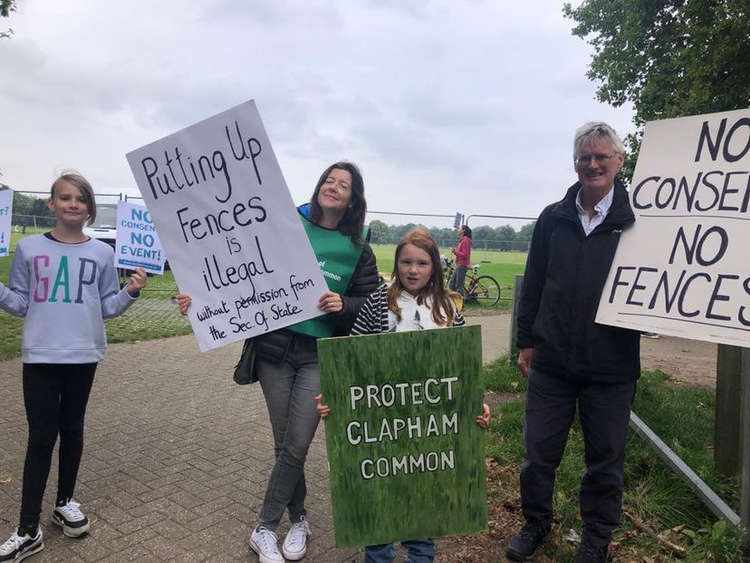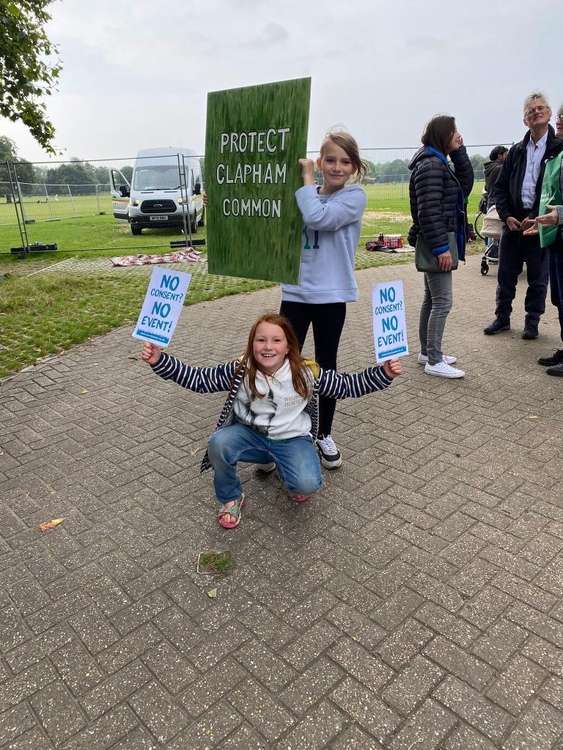 People gather on Clapham Common in protest against Lambeth Council breaking the law
Concerned locals have gathered on Clapham Common in protest against Lambeth Council breaking the law.
Organised by local group The Friends of Clapham Common (the Friends), members and other people in the local community met this morning (Monday August 16) to protest Lambeth Council's illegal 'event without consent'.
The event in question is Festival Republic's 'Clapham Common Summer 2021' - a series of three one-day music festivals over the August Bank Holiday weekend.
Before such events can go ahead Lambeth Council, like every local council, requires permission from the Secretary of State for the Environment. By pressing ahead with event set up today, Lambeth Council are acting without legal authority.
There are several dangers to such an 'event without consent' mentality.
"Letting Lambeth Council go ahead with these events without central government consent sets a dangerous precedent for future events on our Common and all Commons," the Friends say.
Indeed, if Lambeth Council gains permission from the Secretary of State retrospectively, local authorities have a ready mandate to act with similar impunity in future.
The 'event without consent' mentality also calls into question the Council's use of public funds.
The Friends have made evident to Lambeth Council they will pursue court action, first in a solicitor's letter dated August 4 before a second, setting out the group's legal case, was sent on August 11.
Because the public have a right under statute to enjoy the Common without interference, their legal case against Lambeth is strong. In its fighting fund statement, the Friends said: "Our barrister is confident that we will win and so has agreed to act on a 'no win, no fee' basis."
Lambeth Council is breaking the law by interfering with this public right and it would seem, knowingly putting public funds at risk of hefty legal fees while it does so.
The council has said it will quickly repair damage to the Common and that planning permission has been secured.
A Lambeth Council spokesperson said: "Three one-day events are being held at Clapham Common over the August Bank Holiday weekend. We will ensure that any wear and tear to the events section of the common is quickly repaired, and have also secured a further £63,000 to spend on improving parks in Clapham.
"Planning permissions have been secured for this year's temporary events, and we have followed well established practise. We are in dialogue with the Planning Inspectorate about permission to put up temporary structures for the event."
Anyone who wishes to protect their right to enjoy the Common is invited to join the Friends of Clapham Common at the peaceful picnic protest which you can find on Clapham Common Northside.
Have a story local to Clapham you want to share with us? Email [email protected], call 07742 524 934 or tweet @IssyMillett.
Find all the latest local news by following Clapham Nub News on Facebook, Instagram and Twitter.